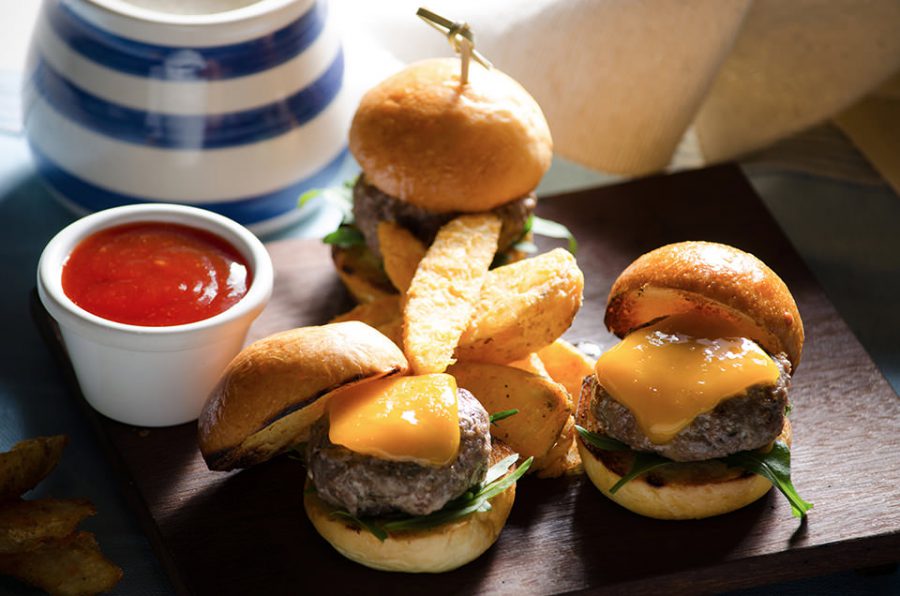 The Quivo Minis
A brainchild of the eighties, sliders are catching on as hip and convenient in many parts of the world. These cute miniature burgers are often never wider than 3 inches in diameter, and there are not many who can resist the temptation to pop one of these delectable bite-sized delight into their mouths.
The only thing better than a burger is several tiny burgers. These juicy little guys are the best way to fill you up just right, plus we still get to taste all that burger-y goodness! Quivo's mini sliders sit in hordes of three, served on a chef-crafted Brioche bun. The Quivo minis, as we so aptly call it, come in four different varieties – Wagyu Beef Burgers, Lamb Lion Patties, Chickpea Falafel Bites, and Dungeness Crab Cakes.
Whether to share, or to have alone, we at Quivo are putting these babies in the spotlight simply because we want to create a mini hype! Bad pun aside, dig into the bite-size goodness in our cleverly planned al-fresco dining setting, and we recommend to wash down the juiciness with ice cold beer, or a witty cocktail.