Also Pronounced Qwe-vöë – A way of life.

Welcome to our brand new Quivo – An al fresco restaurant and bar buzzing with flavour and life where we add a fun twist to the best features of the Mediterranean!
Imagine taking the sun, sea, and energy of the Mediterranean region, voyaging them across continents, then releasing it in the heart of a bustling city. Yes, we save the trip overseas!
Embodying an informal yet sophisticated ambience with a welcoming atmosphere, we offer a dining setting which speaks of a perfectly balanced environment for both work and leisure.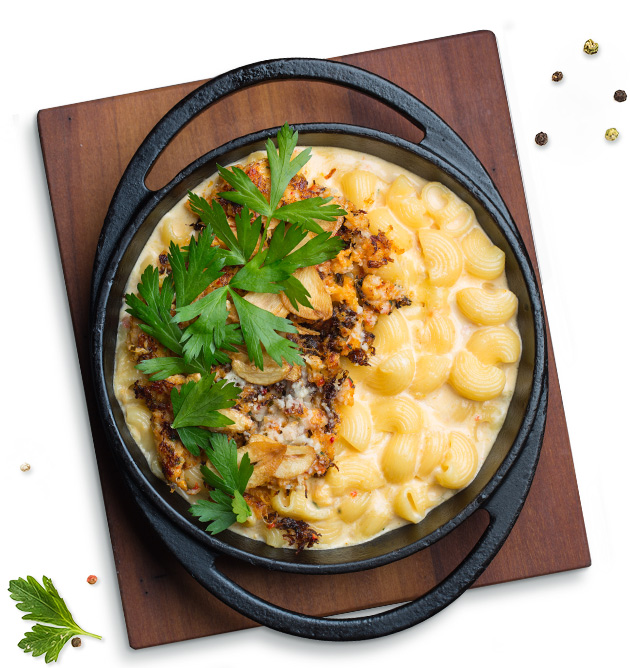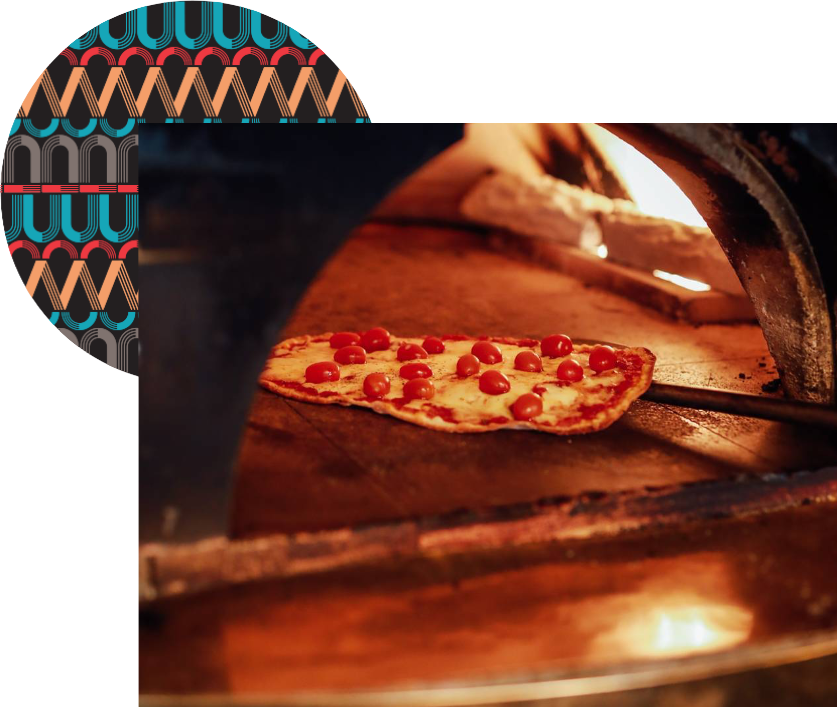 Legendary wood fired oven
There is no substitute for the flavour of an authentic wood-burning oven. When we say wood-fired pizzas, we mean serious business. Our paddle pizzas are cooked in wood fired oven at high temperature to create a wonderful symphony that bakes everything to perfection, while the fire brings out a unique crisp, puffy texture and smoky taste.
Every pizza is made with the finest ingredients and love. Our aim is to cook for people who want to enjoy the real flavour. When you walk in you can smell the fresh and hot pizza coming out of the wood fired oven; reminiscent of a sun-drenched day in Tuscany. The best feelin' ever.
View Menu Great ingredients are key to a great pizza.
Our pizzas are made from scratch using nothing but the freshest dough and ingredients.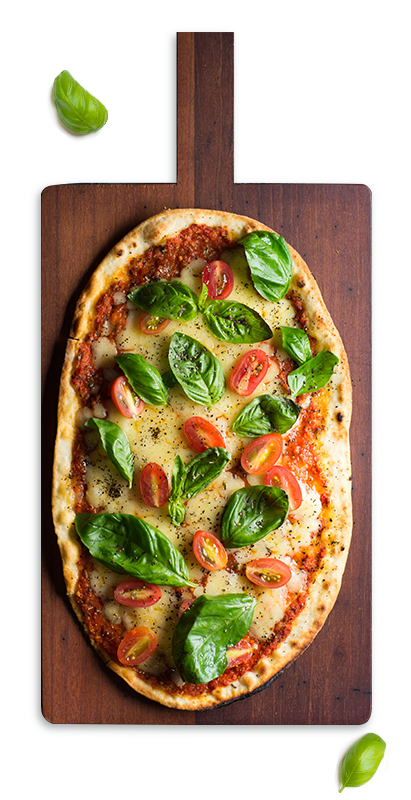 Classic Margheritta
Classic Tomato, Mozzarella, & Aromatic Basil
Vege Heaven
Seasoned grilled vegetables topped with Parmagiano Reggiano
Spinach
Spinach Fondue, Caramelized onioin, Crispy rosemary & Aragula.
Barbeque Chicken
Chunky Grilled BBQ Chickens with Cream Sauce, Corinander & Red Onions.
Four Stage Paddle Board
A mixed of Turkey ham, Beef salami, Hearty roasted vegetables & Mushrooms - all in one.
Qeema
Overloaded Chicken Tikka Masala, Red Onion, Mint Yogurt & Coriander.
Pepper Piccante
Spiced Pepperoni, Roasted Bell Peppers, oozing Cheddar Cheese & Red Cheddar Cheese.
Greak Kofta
Luscious Lamb Koftas layered with Eggplant & finished with smooth Halumi cheese.
Ocean Catch
Shrimp, Crab Meat, Scallops, Mozzarella & Basil Coriander Pesto.
The Truffle
Indulgent blend of Black Truffle Paste, seasonal Mushrooms, touch of Truffle oil.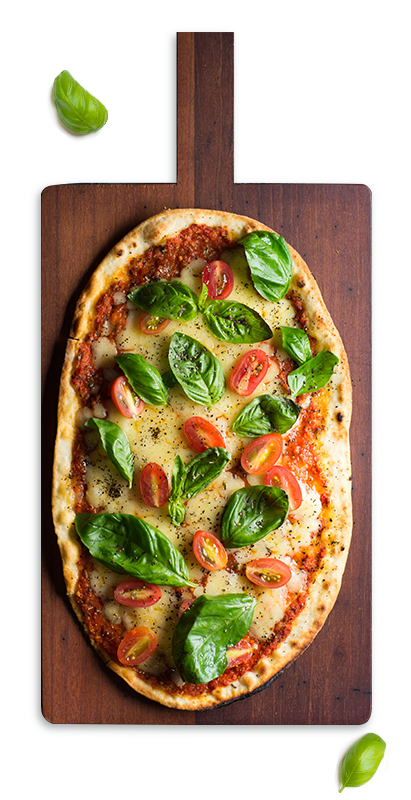 BEER
Social Hour, Happier Prices
Weekdays 2pm - 7pm
WINE
1 for 1 house pour wines
Weekends 2pm - 7pm