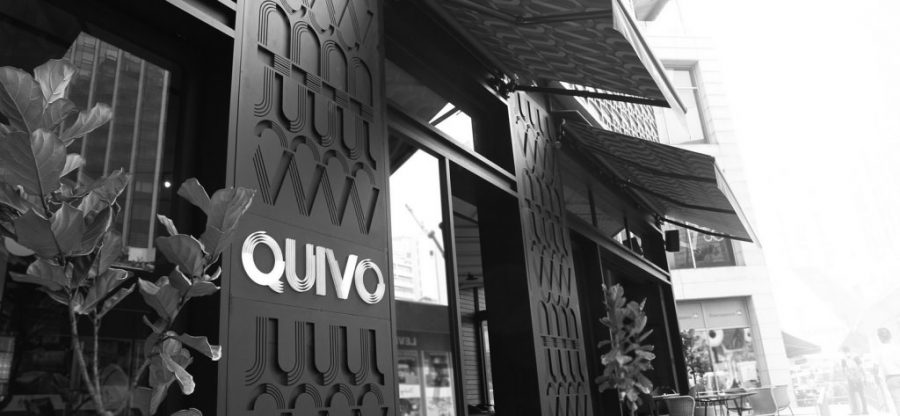 Handcrafted with Love at Quivo
New restaurant and bar with a Mediterranean twist opens in Pavilion KL.
The first homegrown food and beverage concept from Valiram Group recently opened her doors at Pavilion KL. Quivo, a chic new establishment in the heart of Kuala Lumpur's busy metropolis, offers quintessentially flavourful food, hand-crafted with love. Quivo is a dining experience for every occasion, and a place to relax, and recharge whether during a workday, shopping spree or as a meeting spot for friends, family, and associates. Simply put…Quivo is not just a restaurant – it is a way of life.
The vibrant and sophisticated menu is curated and designed using natural ingredients, which is key to setting the bar of differentiation from your everyday comfort food. Catering to all, the mouthwatering menu encourages its diners to explore the bursting flavours of traditional dishes with a Mediterranean twist. Quivo has something for everyone.
The all-encompassing menu offers delectable nibbles to share such as the Meze Platter or The Signature Quivo Mini Sliders. For the burger lovers, the Bespoke Burgers with a wide variety of fillings and customizable buns will definitely delight the taste buds. Alternatively, enjoy the heartier Italian inspired options with homemade wood-fired oven paddle pizzas or handcrafted pastas.
Quivo's paddle pizzas are cooked by wood-fired oven to create a wonderful symphony that bakes everything to perfection, while the fire brings out a unique crisp, bubbly texture and smoky taste, reminiscent of a sun-drenched day in Tuscany. With a focus on creative drinks and great wines, diners are also encouraged to compliment the fresh dishes with Quivo's hand-crafted cocktails and mocktails, such as the Ro-sey Lychee Martini, and the Mangosteen Mai Tai, that are orchestrated by the restaurant's in-house mixologists through the fusion of individual products, and marinating of natural ingredients to create original house-blends.
Quivo embodies an informal yet sophisticated ambiance with a welcoming atmosphere, offering a casual and contemporary dining setting with stylish fit-outs that perfectly balances the cozy yet chic environment. This is paired with a refined interior of elegant leather chairs, patterned tiles and the glittering stage of an open kitchen and bar.
Located at Level 3 Connection Precinct, of Pavilion KL, this one of a kind eatery is ready to delight and celebrates the senses.
Contact number: +603 2141 7711
E-mail: info@quivo.my
Website: http://www.quivo.my/