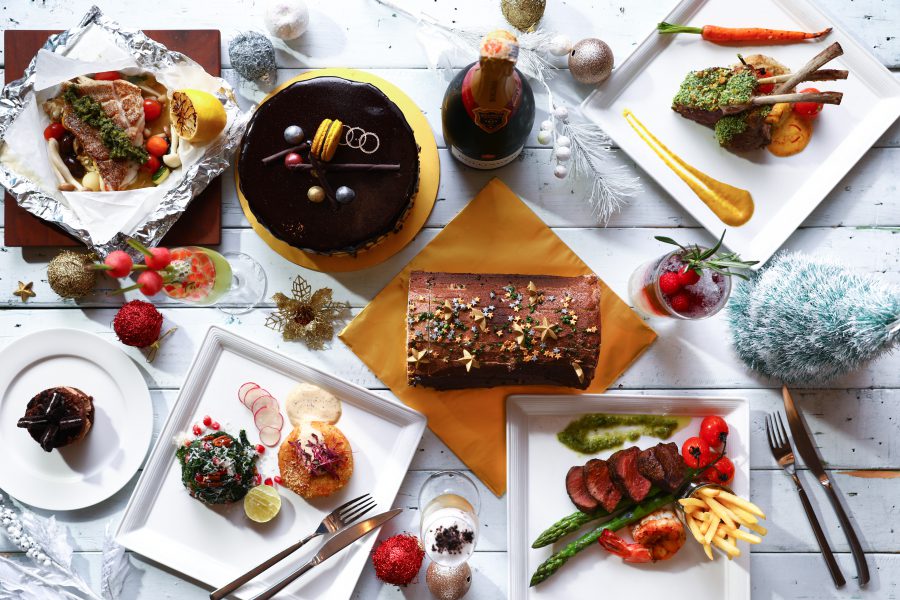 QUIVO's White Christmas
The glistening of sunlight on icy tree branches, waking up to a world shimmering with snow. Experience the true holiday spirit amid a wonderland of white at QUIVO.
Indulge in a classic crab cake deep-fried to a crispy golden brown, drizzled with remoulade accompanied by a warm kale salad tower that will surely tickle your fancy. For a dish with a hint of mischief, take on The Grinch – juicy lamb racks with a herb and pistachio crust atop a Provolone risotto cake and rich saffron béarnaise sauce. Rudolph's Favourite is a gift in itself- red fish fillet wrapped in a vegetable herb broth and topped with tangy green salsa.
Spread the holiday cheer with a variety of Christmas cocktails that are specially paired with Bollinger Champagne. A sip on Bubbly Cookies topped with Oreo crumbs, and Elf's Dream, a perfect blend of Gin and Midori- all promise a reach for a second helping.
Come and toast to the whole merry month as the Christmas menu is available from December 1st to 31st.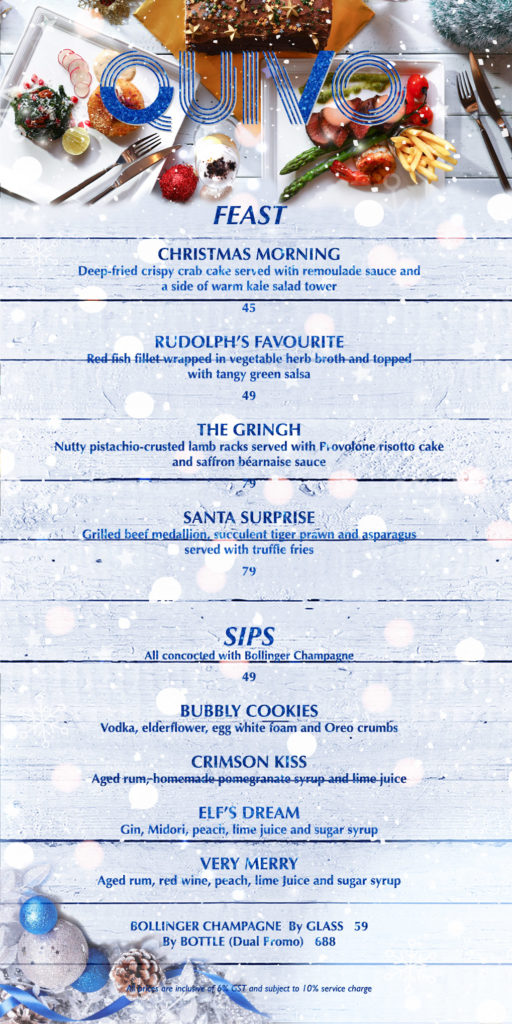 Call +603 2141 7711 to make a reservation and celebrate the most magical time of the year at QUIVO!