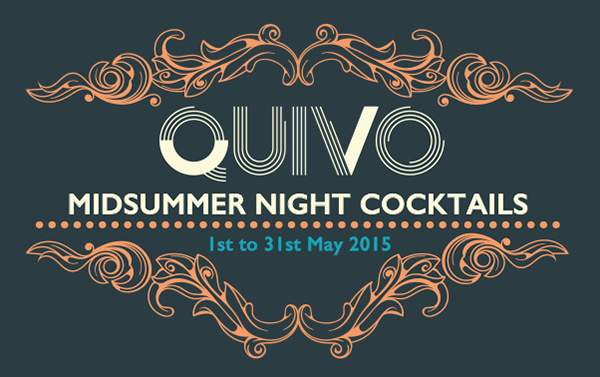 Magic May Midsummer Nights
There is something surreal about midsummer nights. Is it the magic in the air, or that faint scent of romance? This month of May, we at QUIVO have concocted a dreamy selection of cocktails, with an added dash of peace and serenity.
QUIVO's mixologists have put a contemporary Mediterranean spin to our latest cocktail menu, inspired by Shakespeare's A Midsummer Night's Dream. Available all of May, this dreamy selection of potions are designed to lift the spirits throughout your summer nights, so pick your poison.